Frequently asked questions
General Questions
What is TableAir Cloud?
---
TableAir Cloud is a cloud based workplace booking system. TableAir Cloud can be used solely as a software product - employees can manage availability of any item, desk or workpoint that is being shared between couple of people. Though, true potential of TableAir Cloud can be unleashed when used together with TableAir smart sensors. These sensors bridge the gap between digital and physical workspaces. To understand better how sensors interact with TableAir Cloud please book a demo.
---
How to create a TableAir Cloud account?
---
It's easy:
Go to cloud.tableair.com
Create your company account and get a dedicated URL
Create your personal profile
Create and edit your first venue
Invite colleagues to make bookings
---
How to invite colleagues into your company account?
---
---
How to create a kiosk?
---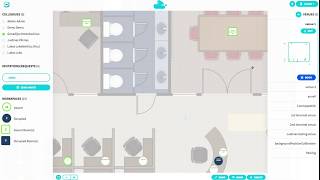 ---
How to set up a kiosk device?
---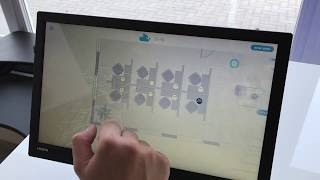 ---
Finding trouble to connect to the sensor (checkin) via bluetooth with your android device?
---
For some of the older android devices, to turn on bluetooth is not enough - some of them need to have location services enabled as well. To see how to enable location services please click here
---
Your smartphone is getting disconnected from the Smart Button, when you connect to it via guest mode?
---
If the button is glowing blue it meens the desk is booked via TableAir Cloud, check your venue for the person who booked the desk.

If the button is glowing blue and you connect to it via Blue Tooth the bright LED will start glowing - it indicated there is a direct connection via Bluet Tooth. If you connect to a booked desk via guest mode your connection will last only for 1min before disconnecting. It means somoene else made a booking for this particular desk. The person should either cancel the booking (if he's not there) or maybe he's just arround the corner and is coming back to his worspace.
---
How to synchronize TableAir bookings with your personal Google, or other calendar?
---
First go to https://cloud.tableair.com/ and scroll down to a You section. Here locate a Calendar synchronization section and click expand.
Please copy your personal URL (please don't share it, as anyone with the access to it, can see details of your bookings)
Depending on the calendar solution that you're using next steps may differ, please see bellow for integrating TableAir bookings into your personal Google Calendar. Go to https://calendar.google.com/ and click a "+" icon as indicated in the image bellow.
Select From URL:
Insert the URL you've coppied earlier and click ADD CALENDAR
Please note: depending on calendar sollution you're choosing the update rate might differ. Google Calendar have 12hour refresh rate, so it may take some time for calendar to update. Apple calendar solution and Outlook calendars have ability to refresh much faster.
---
---
Meeting Rooms
Setup - How to create a meeting room?
---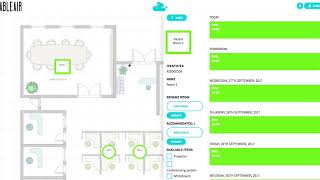 ---
Setup - How to set up a meeting room tablet?
---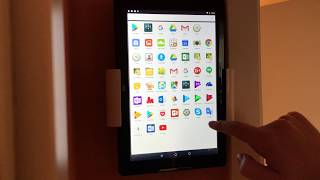 ---
How to make a booking?
---
Too book a meeting room on the spot, click Book Now on the tablet computer that is hanging next to a meeting room. Then choose for how long your meeting will last, optionally type in the meeting subject. If you want to book a meeting room in advance, there are 2 ways to do that: 1. You can book it via TableAir App for Android and iOS devices. Please download and install the app, login to your TableAir Cloud account, select your team and venue name. On the floormap locate the meeting room and make a booking. 2. Pre-book the meeting room via web browser. Go to your team URL (i.e. if your team name is ACME, go to acme.tableair.com) if administrator has approved your account, you'll be able to access the venue.
---
How to release a meeting room if meeting ended sooner?
---
If the meeting ended sooner than you thought, you can release a meeting room by clicking a Release button on the meeting room app which is running on a tablet computer. The tablet computer must be hanged next to an entrance to a meeting room.
---
---
Sensors
How to change sensor WiFi settings and remove sensor from the venue?
---
First, open the browser enter your team unique URL and log in with an administrators account, then: 1. Select the sensor you want to remove. 2. Click "Remove bookable from the venue" button.
The sensor will be removed, and you will be able to re-asign with the TableAir app to a different WiFi network or change the password.
---
---
TableAir Classic
How to change Smart Button 1 for TableAir Classic 1.4
---
Before starting the Smart Button 1 changing procedure, please make sure the desk is not powered by electricity - remove the power plug! 1. Underneath the desk unscrew the supporting pannel - total 6 screws (there are 2 types of screw heads, make sure you have both screwdrivers at hand)
2. Please support the panel from beneeth so it would not fall down
3. Remove the cables from Smart Button 1
4. Before removing the button, please loosen up brackets that hold the Smart Button 1. Grab the button firmly and rotate the button clock-wise.
5. Remove the button from the top. Remove the brackets.
6. Put the new button back in to the hole, attach cables and brackets, screw in the supporting panel. Be carefull to put the cables back tidy.
---
---